Travel Tunes – a kitesurf playlist
Music is inspiration, motivation and a support and a resource.
That's why I created a kitesurf playlist on spotify.
Music is important to me
I grew up with music. My dad always had his favorite cd's in the car. From Bowie to the Beatles. My mom was always singing. While cooking and while showering. Nowadays my dad is surfing. On youtube 😉 . At least an hour each day. Scrolling through live gig playlists from the Talking Heads or checking out rare footage from the rad band Ten Years After.
All of those artists mentioned above are blasting from my speakers while spinning (2nd hand) records. Getting inspired for songs to add to my spotify playlist.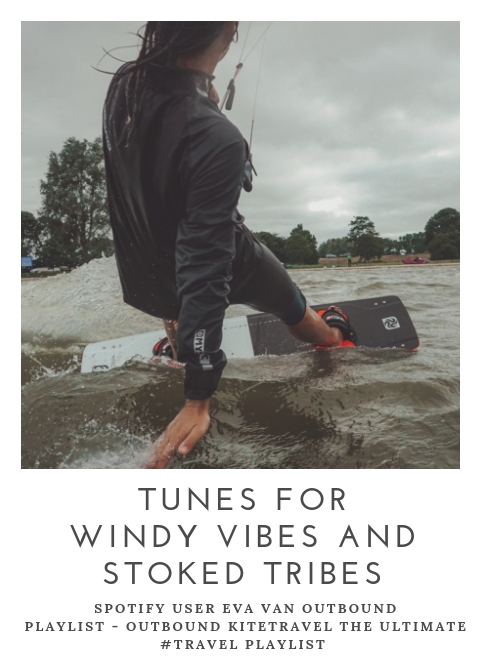 Taste (and there is no question about it)
In holland we have a saying: Over smaak valt niet te twisten.
My taste is hard to define. It goes from oldschool "skatergirl punk" such as the Offspring and Taking Back Sunday to very loud metal music such as Trivium and Deftones.
If you'd ask me to name my all-time favorite artists, I think you'd not be surprised if the answer would be TOOL, the Beatles, Balthazar, the Doors, Jack White, Yeasayer and Blink182….
I have to admit I also have a weakness for Moderat, Opgezwolle and Underworld.
And would it be weird to say that I have a GREAT disco hits hits hits (kitesurf) playlist which I love to play fridayafternoons?
---
It would be rad if you'd check out

all Outbound Kitetravels' Kitesurf playlists

on Spotify.
Hey you!
You might also read this article why book your next kitesurfing holiday via outbound.